As a member of the Bengal Machine family, we can provide not only conveyance systems, but also equipment to meet all of your size reduction needs. Below we detail some of our recent whole-system projects.
---
A COMPLETE SYSTEM FOR PROCESSING BIOMASS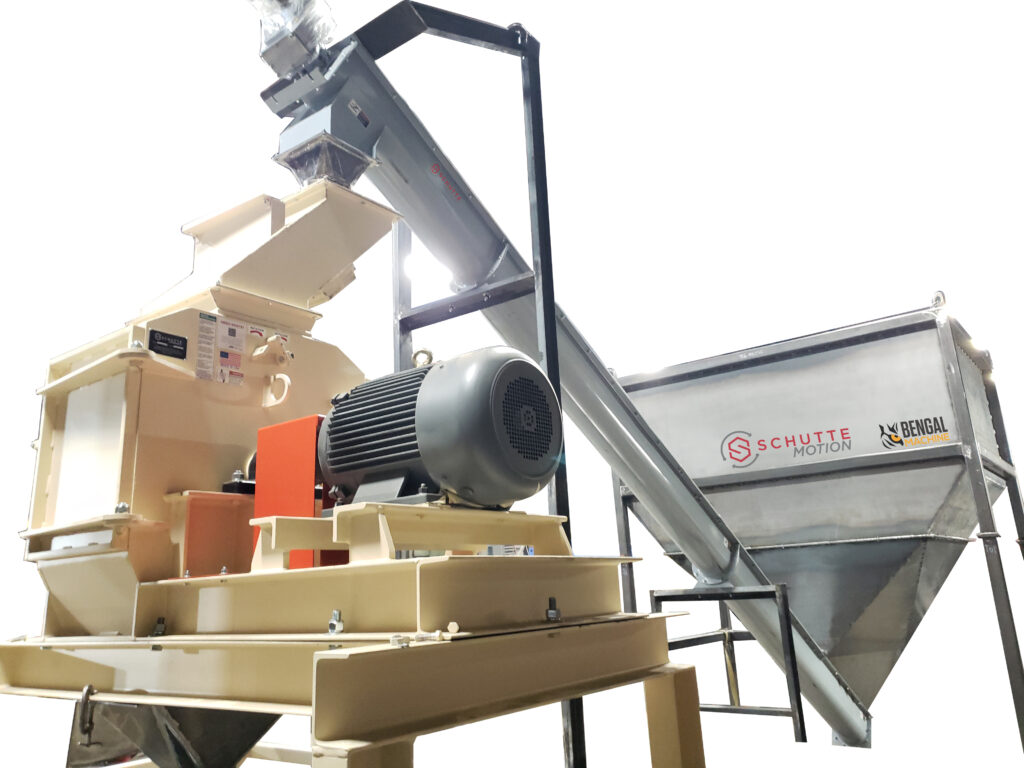 The system is designed to process dried Hemp flower.
The large infeed hopper was build to tie into the customer's dryer system upstream of our system.
Our system is configured specifically to process the delicate biomass while sizing it to the desired particle size suited for the downstream extraction process between 1-2 ton/hr production rate.
Because of the facility limitations, we configured the discharge auger conveyor to be flex type in order to reach much higher discharge elevation without taking up too much distance.
The product will feed a discharge surge hopper to stage material for further downstream processing.
---
MOBILE SYSTEM FOR PROCESSING BIOMASS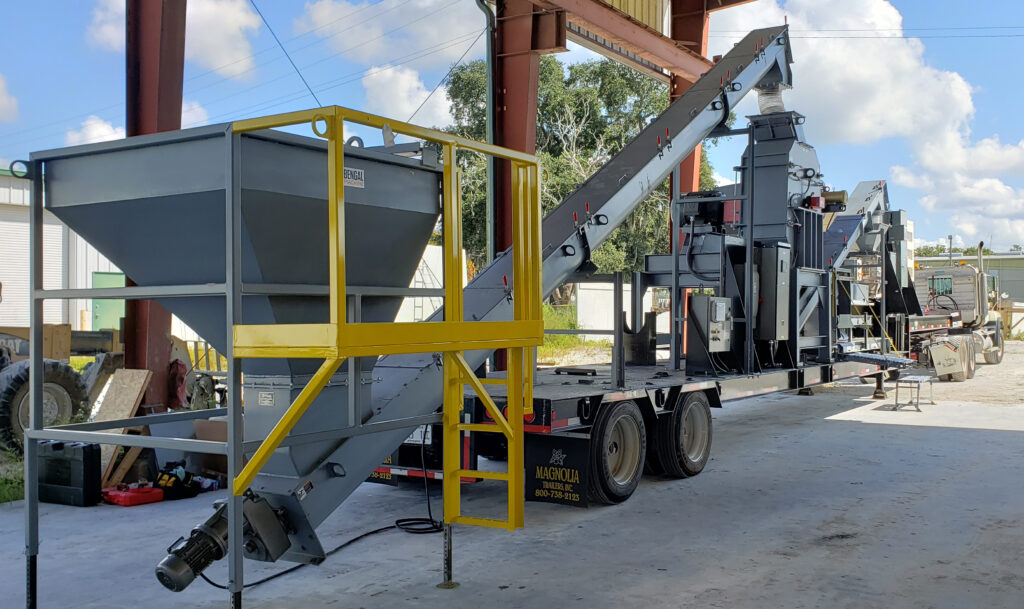 This mobile system for biomass processing features several components from Schutte Motion, including the conveyor systems, hopper and CMAXX dust collection equipment, coupled with a full circle screen hammer mill from Schutte Hammermill. The mobility of this system allows the customer the flexibility to size their agriculture products on the go, saving time and transportation costs.