Schutte Motion equipment for material handling and conveyance systems
We provide material handling equipment and conveyance equipment to meet any application need. We can provide screw and auger conveyors, belt conveyors, vibratory conveyors and screeners, and hydraulic dumpers for any application need. Use the links below to find out more about each of our product offerings.
We also provide custom configured turnkey systems for size reduction and material handling. Our ruggedly constructed equipment, custom configured to your application demands means higher productivity and less downtime. Contact us today to find out more about how we can help maximize efficiency in your processing.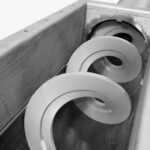 SCREW AND AUGER CONVEYORS
Screw Conveyors and Feeders custom tailored and suitable for almost any industry.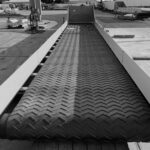 BELT CONVEYORS
A full range of rubber, plastic, and steel belt conveyors for unit handling and bulk handling in any environment.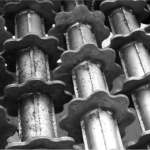 VIBRATING CONVEYORS AND SCREENERS
Ruggedly built sizing equipment, designed to handle abrasive as well as light, fragile materials.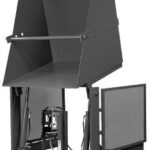 HYDRAULIC CONTAINER DUMPERS
Equipped with continuous duty motors and the robust design features extra rugged structural members.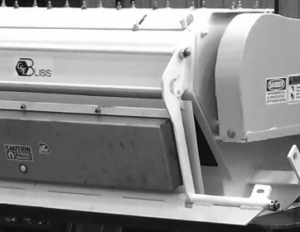 ROTARY FEEDERS
Designed to provide a steady, consistent supply of material across the full inlet of a hammer mill.